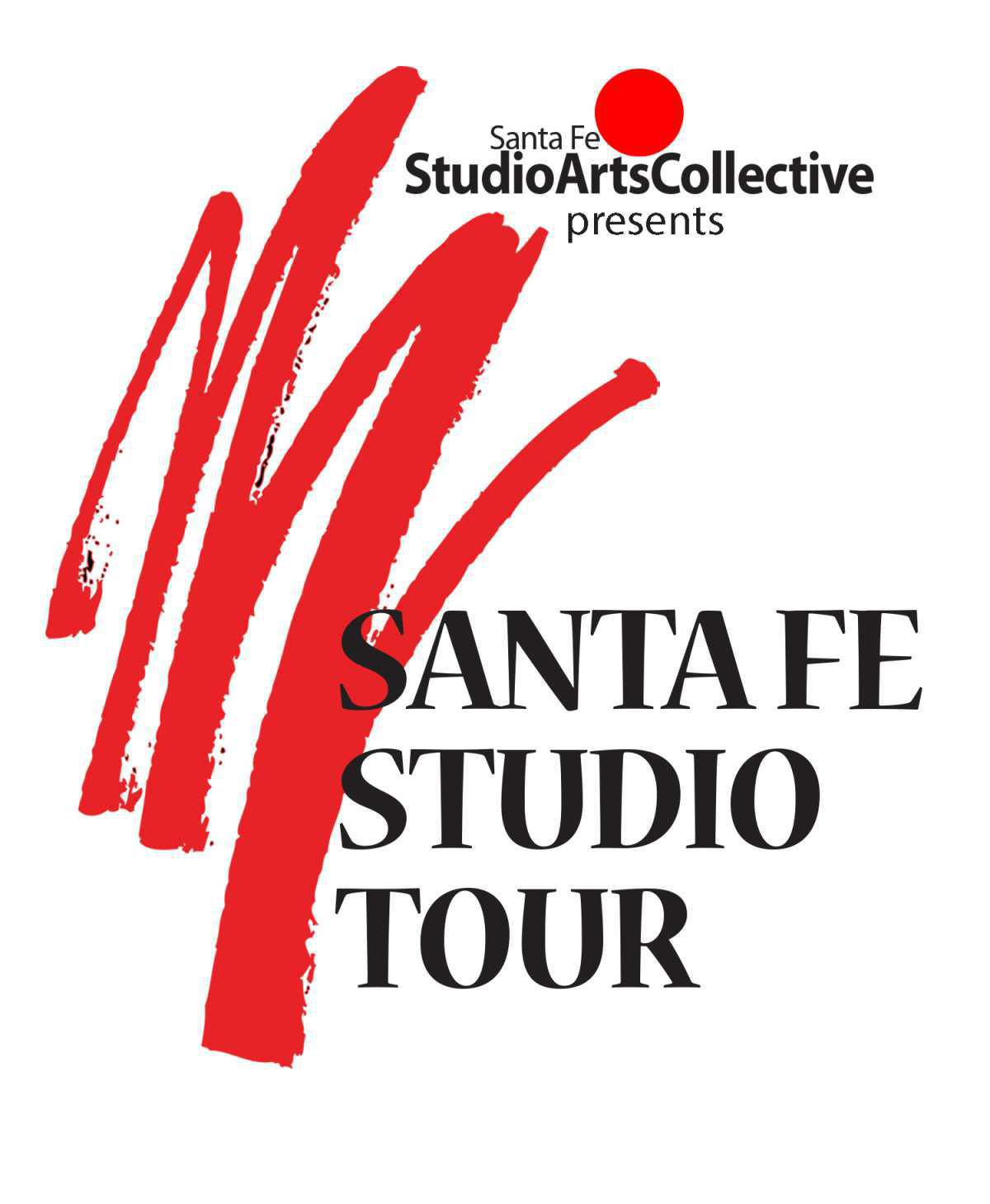 How to use this app for the Santa Fe Studio Tour
COVID Practices: We follow CDC guidelines and Local requirements; New Mexico no longer requires mask wearing in most public spaces, but if you want to wear a mask, that's okay!
The Santa Fe Studio Tour is organized and presented by the Santa Fe Studio Arts Collective, a 501(c)(3) nonprofit organization. Local artists engaged in creating fine art in Santa Fe County open their studios annually for the Santa Fe Studio Tour. This free event is a unique opportunity to see the artists' latest work and working environments. Many artists will demonstrate their techniques and all will have art for sale.
Santa Fe Studio Tour officials describe the Tour as a "dynamic, intimate total immersion in art where visitors can go behind the walls to talk with artists, experience their creative spaces and purchase art; all while enjoying the landscape of New Mexico touring from one studio to the next!"
The 2023 Santa Fe Studio will kick off with an opening reception on Friday, October 20th 5 pm - 8 pm at the Santa Fe Woman's Club, 1616 Old Pecos Trail. This is an opportunity for the public to meet artists in one place, browse a sampling of their work and consider which artist studios to visit over the two Tour weekends. Artists will open their studios to the public from 11 am - 5 pm on October 21, 22, 28 and 29.
NEW THIS YEAR!!! - ARTIST TALKS, WORKSHOPS AND DEMOS - go to the 2023 Schedule and check out the many activities taking place the week of October 23-27 (the week between the two open studio weekends). Some are free, spots are limited, and most require RSVP and/or registration, so plan early!
VISITORS - use this app to select the artist studios you want to see (build your 'short list' by adding your selections to the 'favorites list') and plan your route for the two weekends. Directions to each studio are also provided within the app by tapping 'get directions' when on a studio page. To get a feel for where studios are, select either the West or East Tour Map from the main page to see studios a) west of St. Francis or south of I25 OR b) studios east of St. Francis. You may toggle between the two views by selecting the options at the top of your screen. Learn more about how to use this app here.