NOTE: Due to health reasons, Mireille's studio will not be open the first weekend of the Tour. Be sure to check her out during the second weekend!
Category / Medium: Glass, Jewelry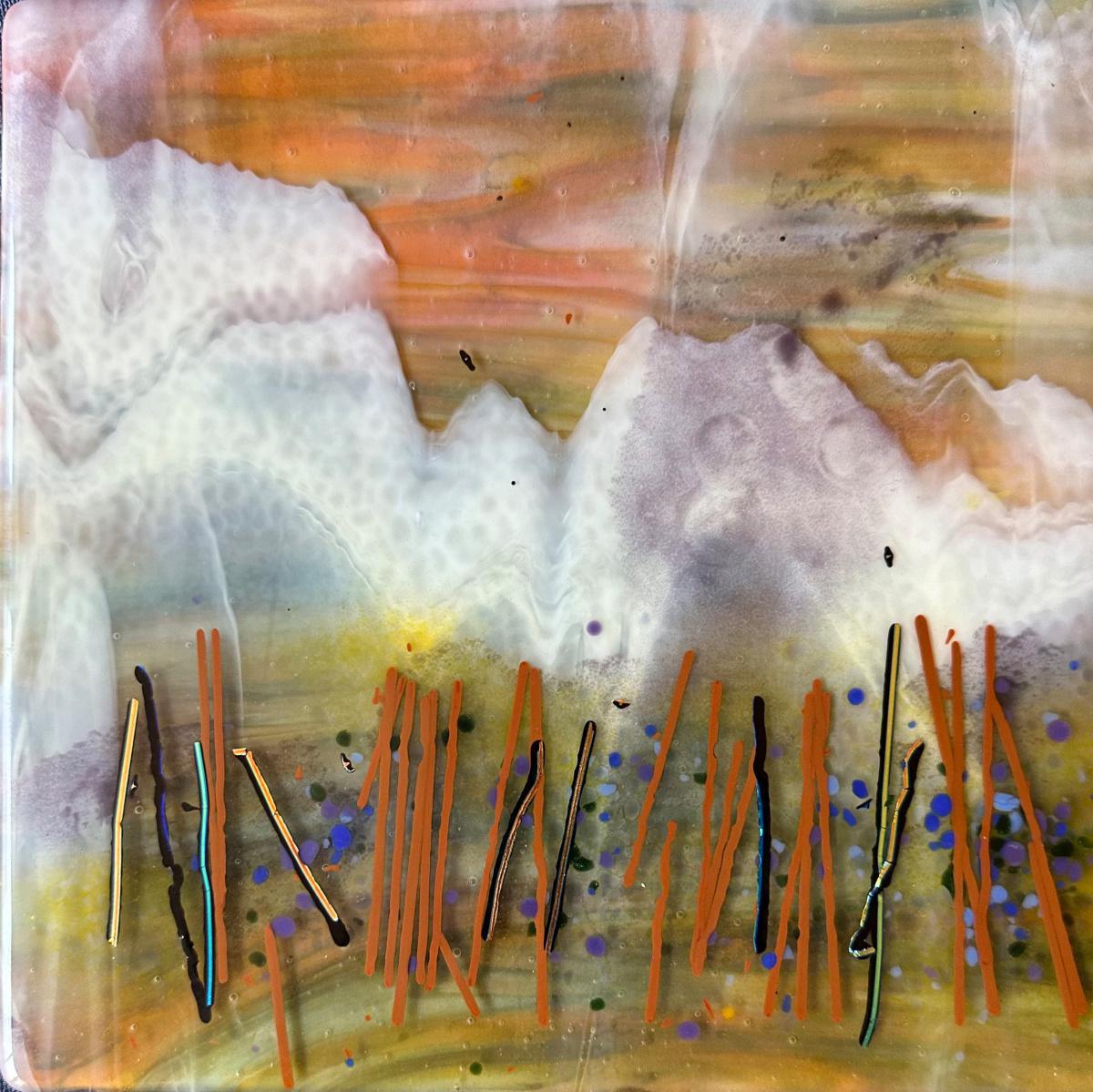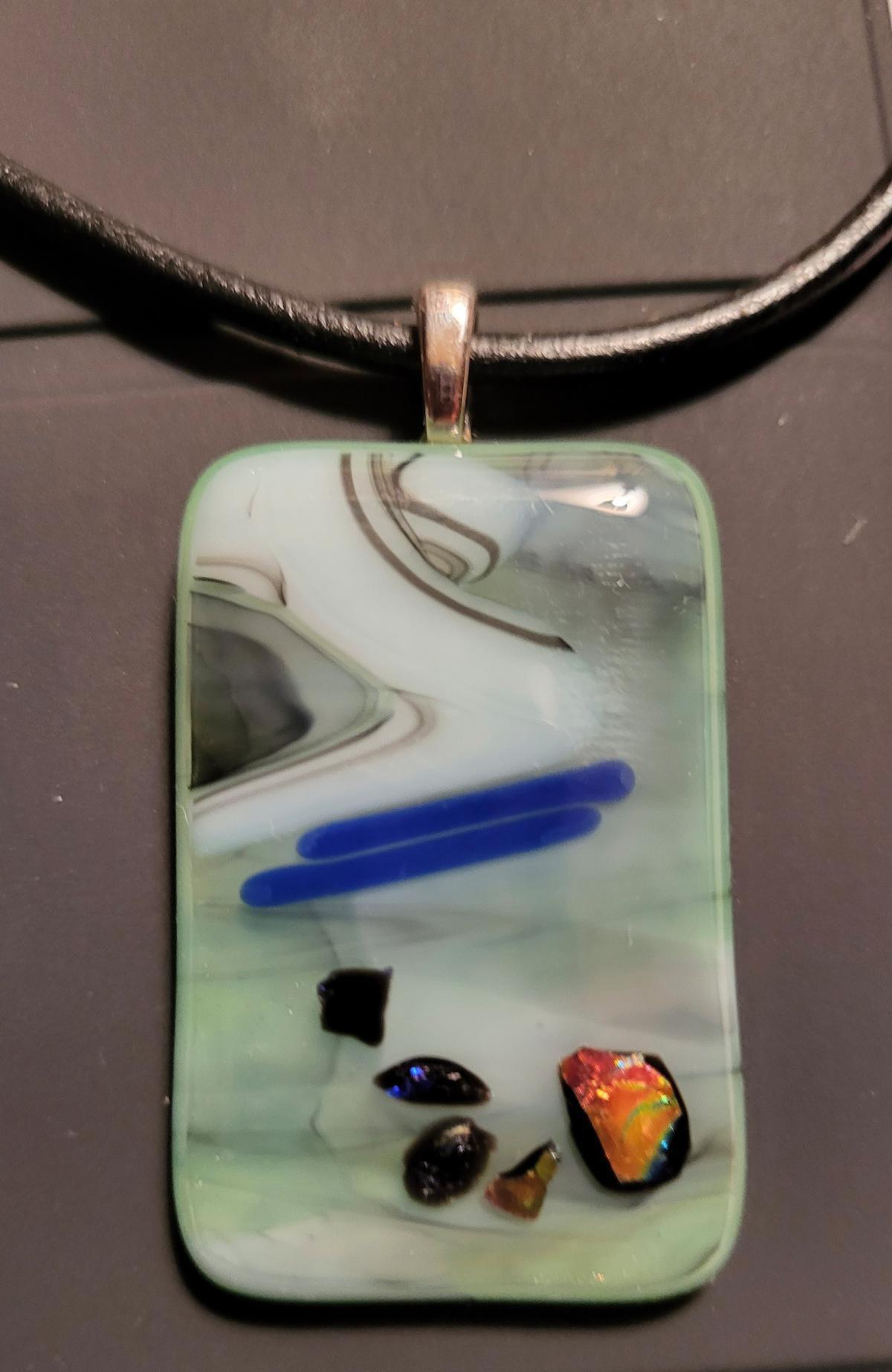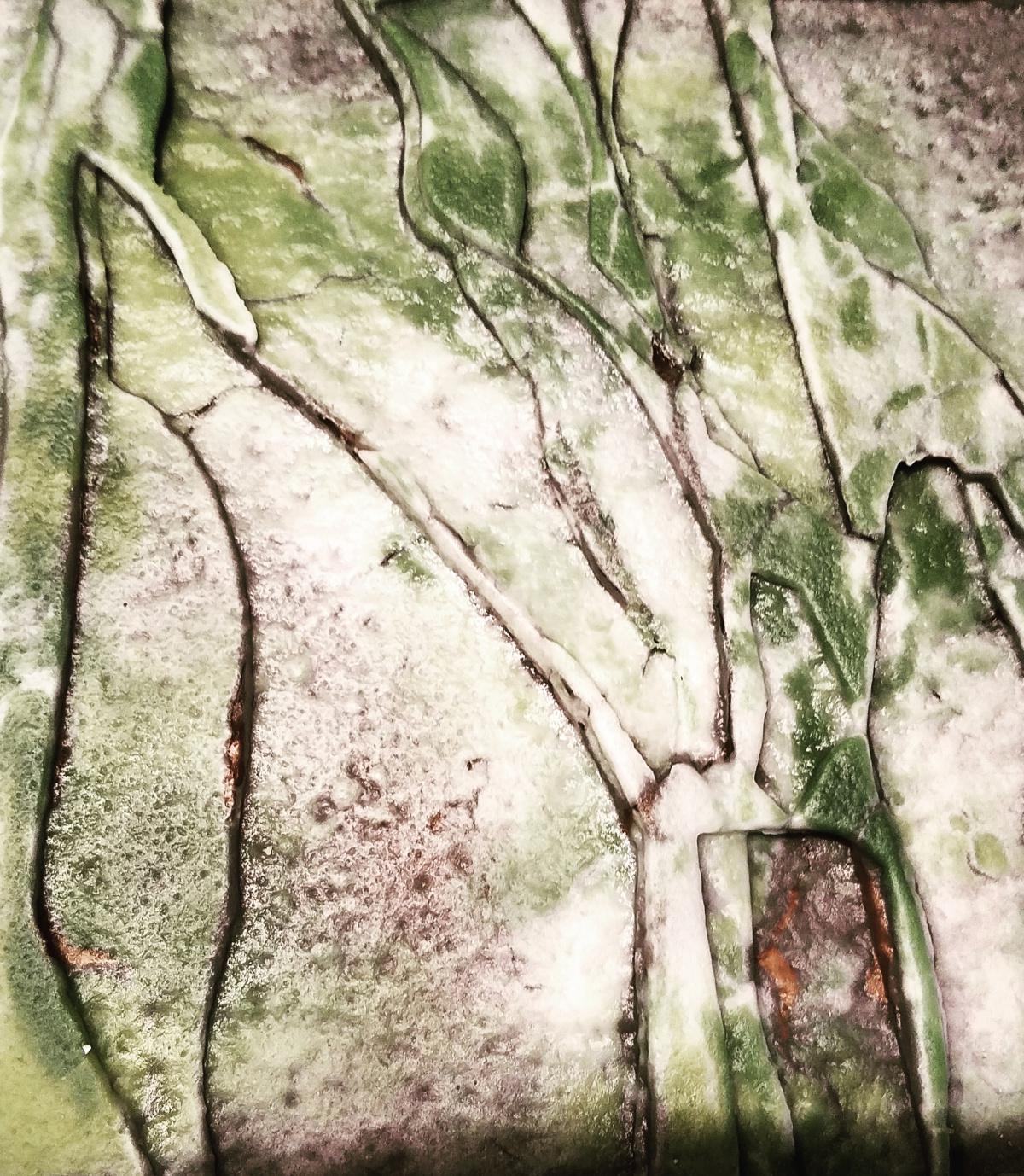 Kiln-formed fused glass is my medium. As I layer, work and shape glass, it never ceases to surprise me with how it transforms itself.
Though fused glass is flat, I try to convey depth, using color, fiber and inclusions in fixed wall pieces. I love to work with textures that create rich, complex matte and glossy surfaces.
My aim is to create a newness in this visual form, one that evokes a strong emotional experience. Witnessing nature deeply inspires my work -- how small we are within mountains, rivers and great old trees. I sense light, warmth and coolness in the play of highlight and shadow.

I try to evoke the serenity of flowing movement in layers that are deep yet subtle, evocative and balanced.
I first worked in stone as a sculptor, then found fused glass a powerful medium that allows me to give voice to my inner world. Making art, for me, is unravelling a puzzle through being curious, observing, and experimenting. But it is my intuition that leads me. My art is as close as I can come to communicating meanings too nebulous to put into words.