Category / Medium: Photography, Mixed Media
Favorite nearby restaurant: Tesuque Village Market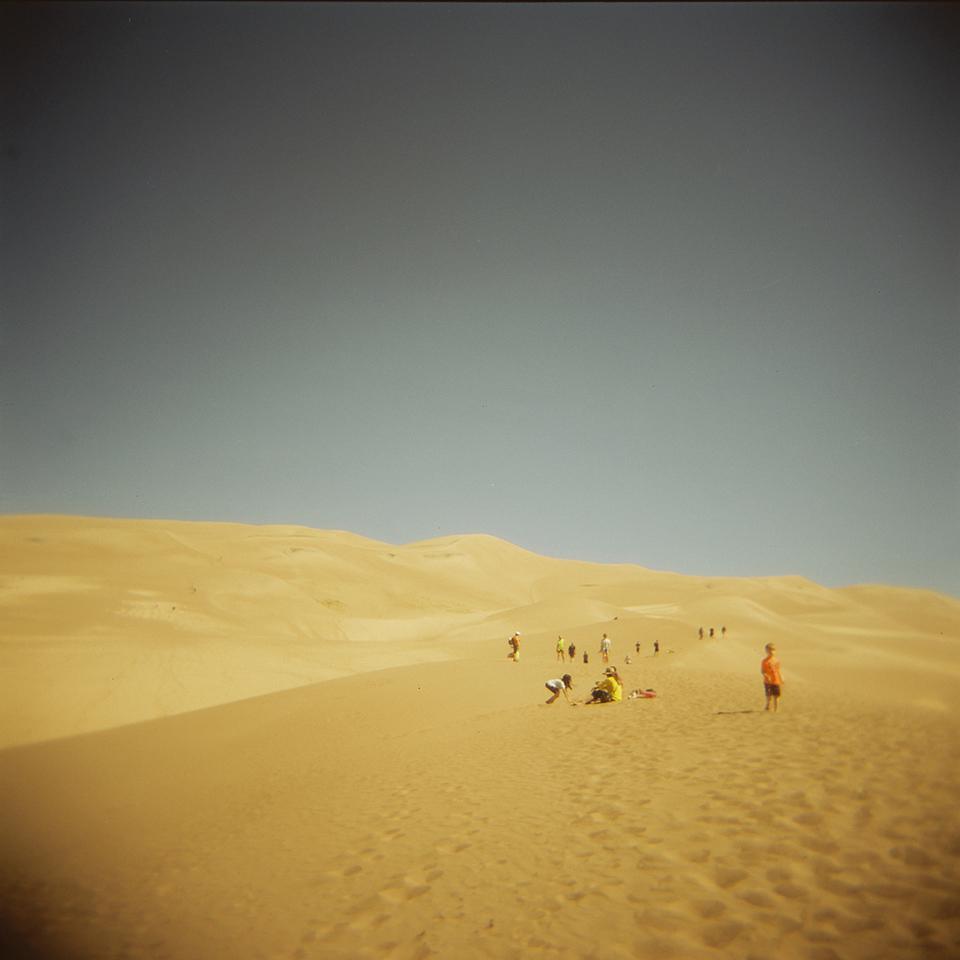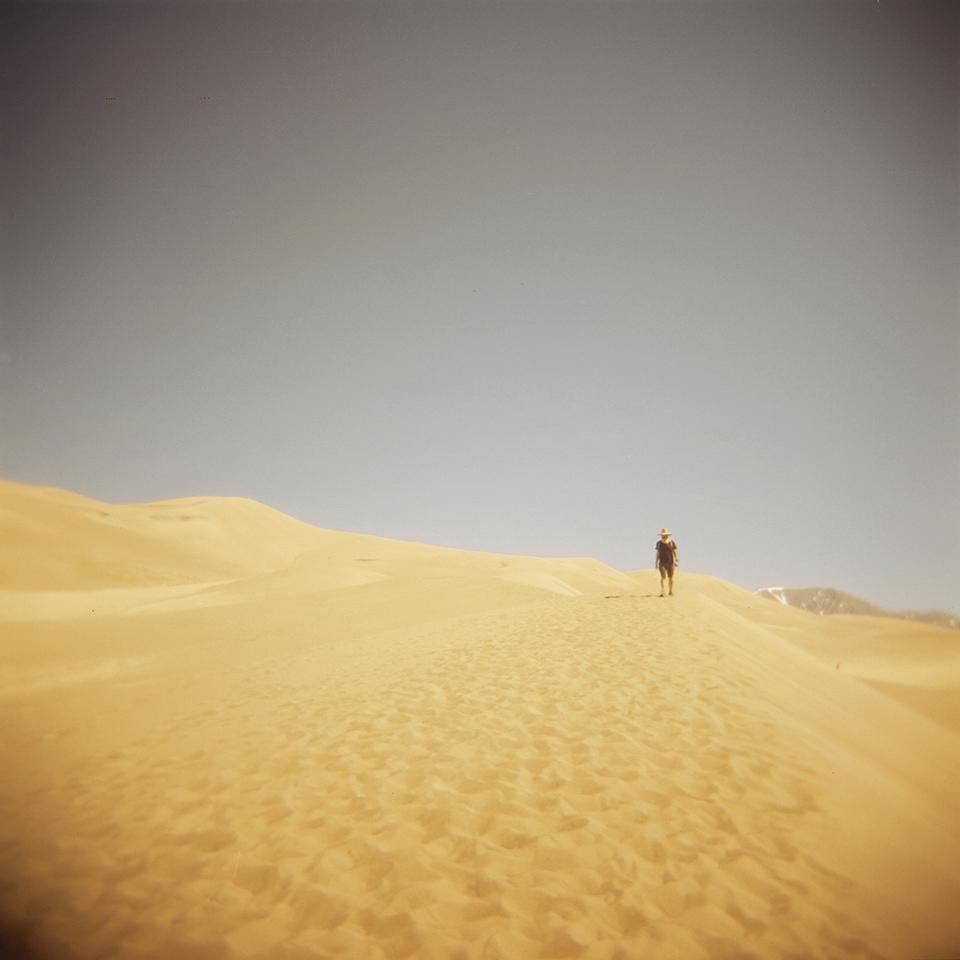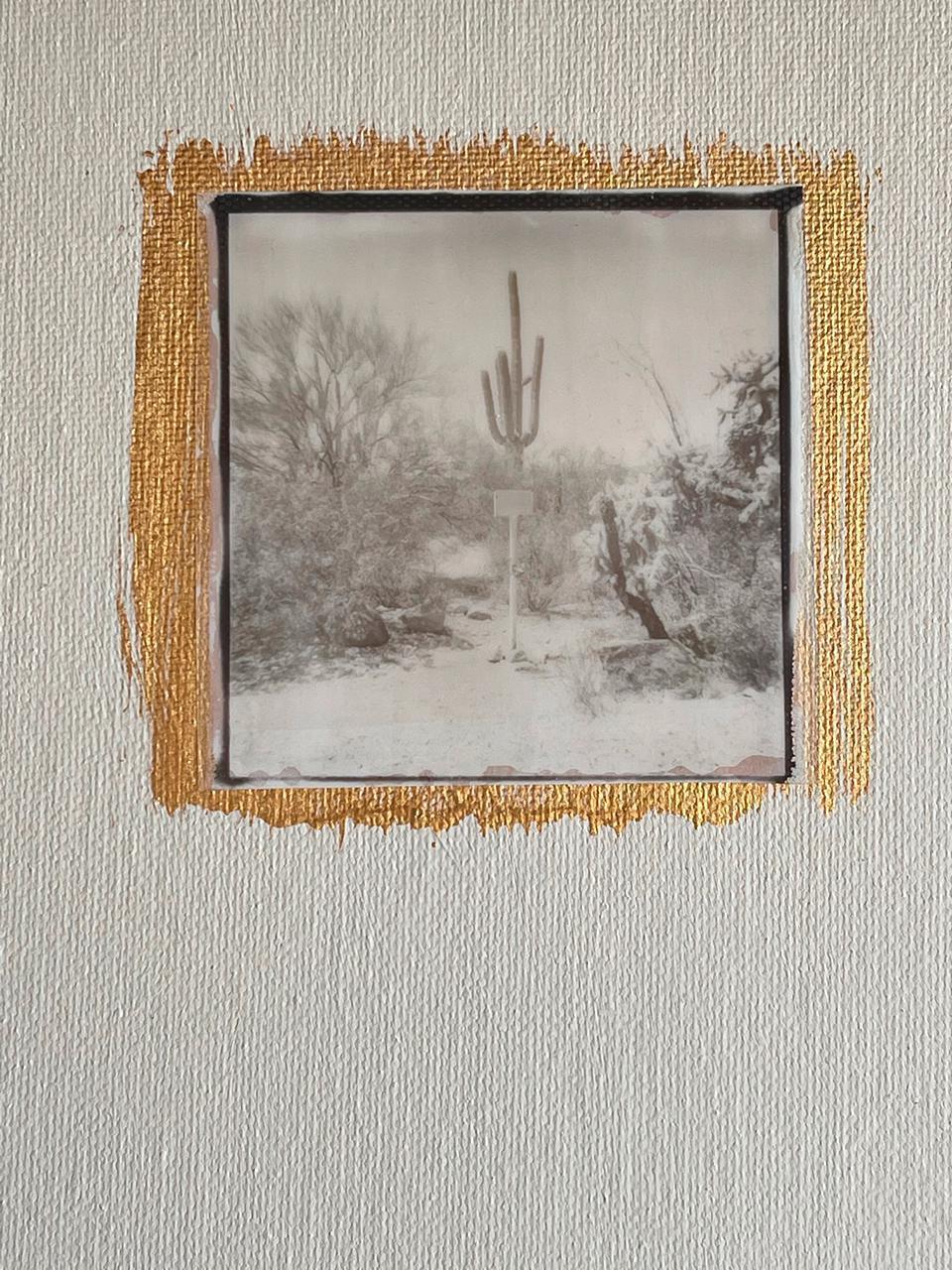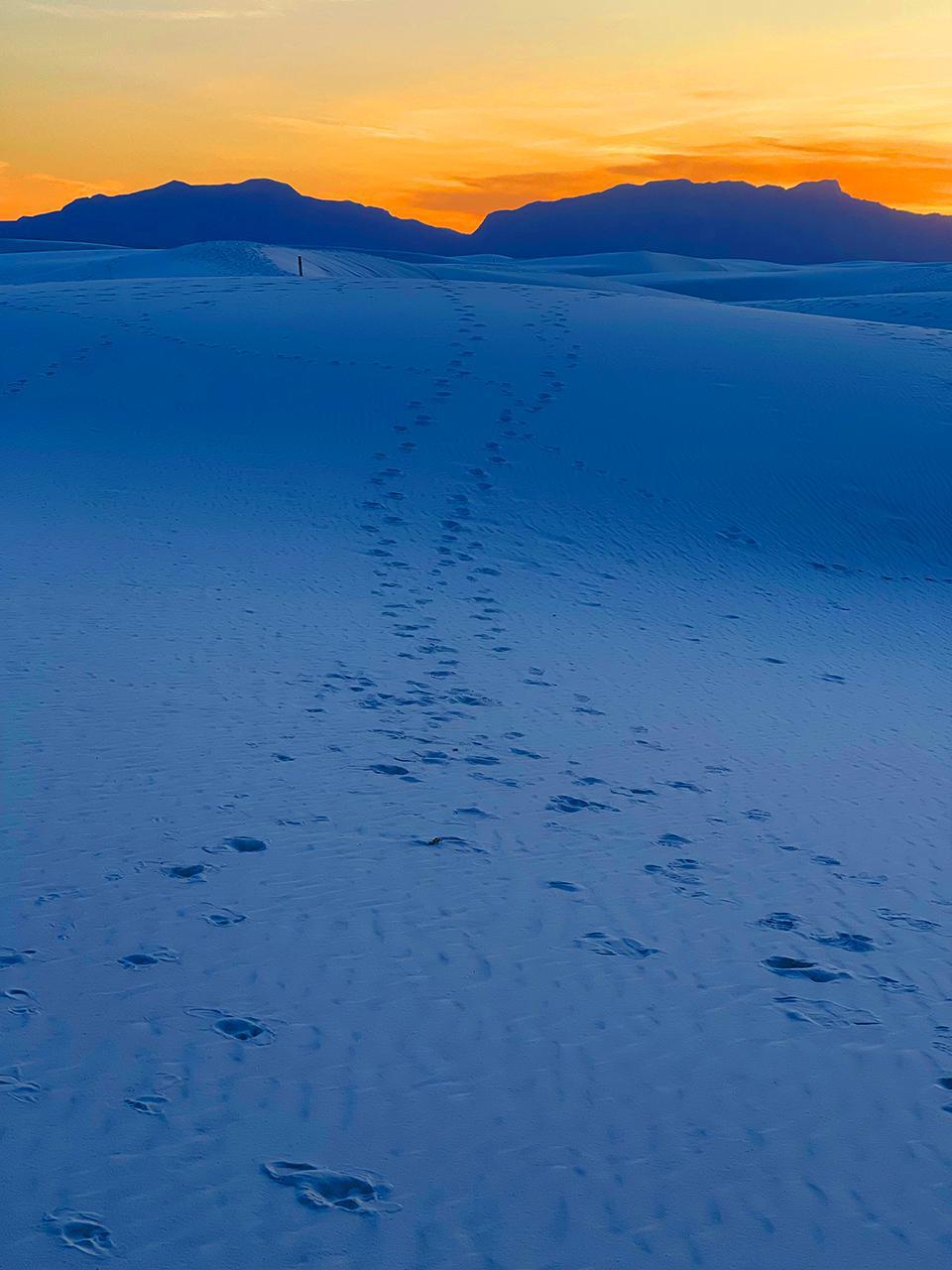 My work is a consideration of earth. Earth as healer. Earth resilient. Earth as a source of wisdom.
Living in New Mexico I have endless opportunity to camp and photograph untouched, wild, and organic land. Often in this part of the Southwest the land is truly enchanted, and magical in quality. The light is an equal player in the moments of awe experienced in New Mexico. I enjoy creating prints that share that sense of inspiration.
I create nontraditional landscapes and natural details. My images are calm, minimalist, and ironic at times. I use gold to represent commercial and intrinsic value. I also sometimes use organic substances: handmade papers, silk, wax, and vellum as print surfaces or as embellishment.
I have been a professional photographer for 28 years. I began in the darkroom. In those 28 years of time, we as society have created and embraced the printed/digital image in many forms. I still enjoy several of them. I photograph using medium format film, Polaroid, and digital mediums. I even use my phone and love the quality of image it is capable now.
I like to write and on occasion accompany images with the words that come to me while taking the pictures. One of my sweet spots for creating, is total emersion in outside life, camping for days in a teardrop trailer. Cooking outdoors, sleeping in the fresh air, waking up with the sun and going to bed with the stars overhead.