Category / Medium: Paintings / Drawings
Gouache
Favorite nearby restaurant: Harry's Roadhouse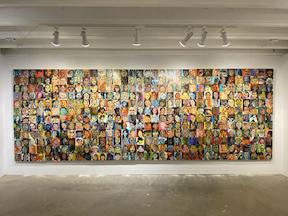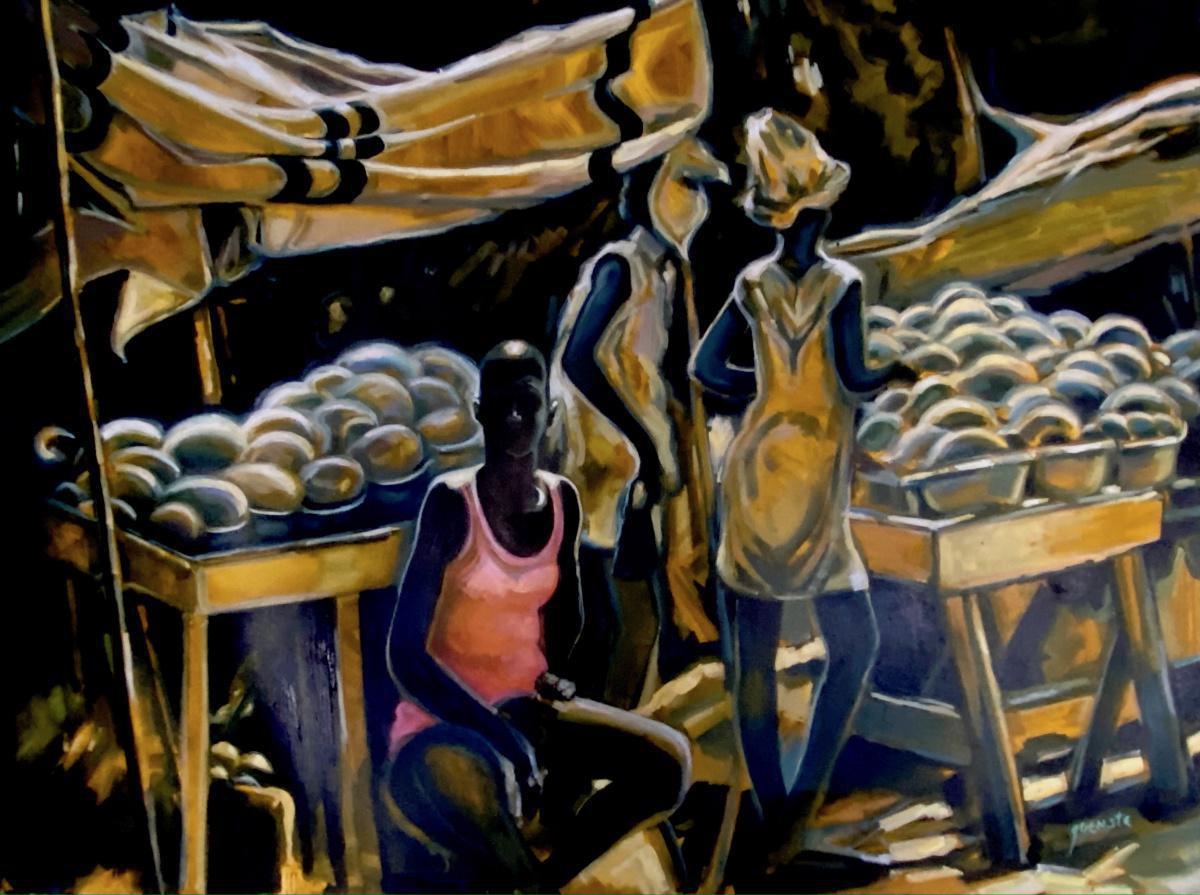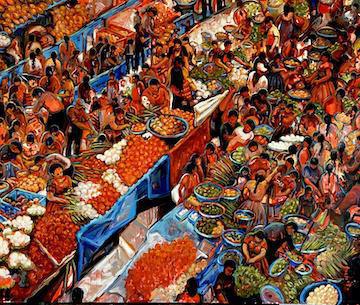 Linda Guenste was born in Fayetteville North Carolina and raised in suburban New York. She attended the Arts Students League, Pennsylvania Academy of the Fine Arts in the certificate program and received a BFA from Philadelphia College of Art.
Now living in Santa Fe New Mexico for the past eight years, her work has been inspired by the western landscape and how people and animals share the often inhospitable environment.
Often tackling "social realism", Guenste's paintings in oil and gouache ask the viewers questions rather than provide definitive answers. This allows people to engage in a didactic narrative on freedom, survival, meditation, climate change, politics and contemporary social issues while using observation, humor and irony in her work.
During covid, Guenste returned to her love of trees and landscape and re-examined some of the many trips she had taken in paint with husband sculptor/painted Jonathan Hertzel.
Her current project is - PEACE BEGINS WITH A SMILE. It includes 500 portraits of women, men and children she has encountered on her numerous travels around the globe. These 6x6 oil paintings represents a colorful world population and diversity in a large mosaic of smiles and inclusion.
Guenste has exhibited in galleries and museums across the US and has work in many private and public collections. She has recently attended artist symposiums in France and Haiti in cultural exchange programs and taught classes.