Category / Medium: Jewelry
Favorite Nearby Restaurant: Pantry Dos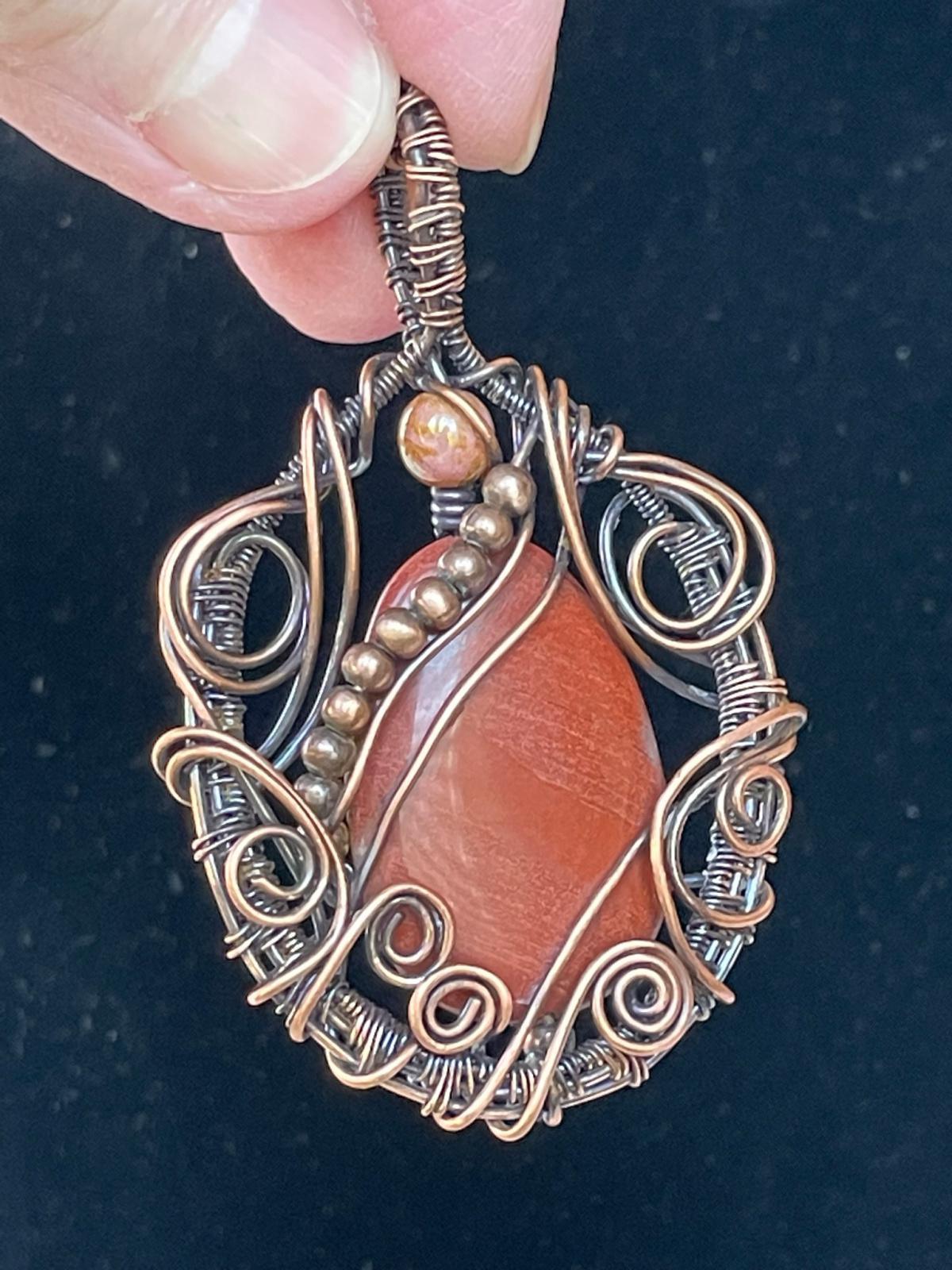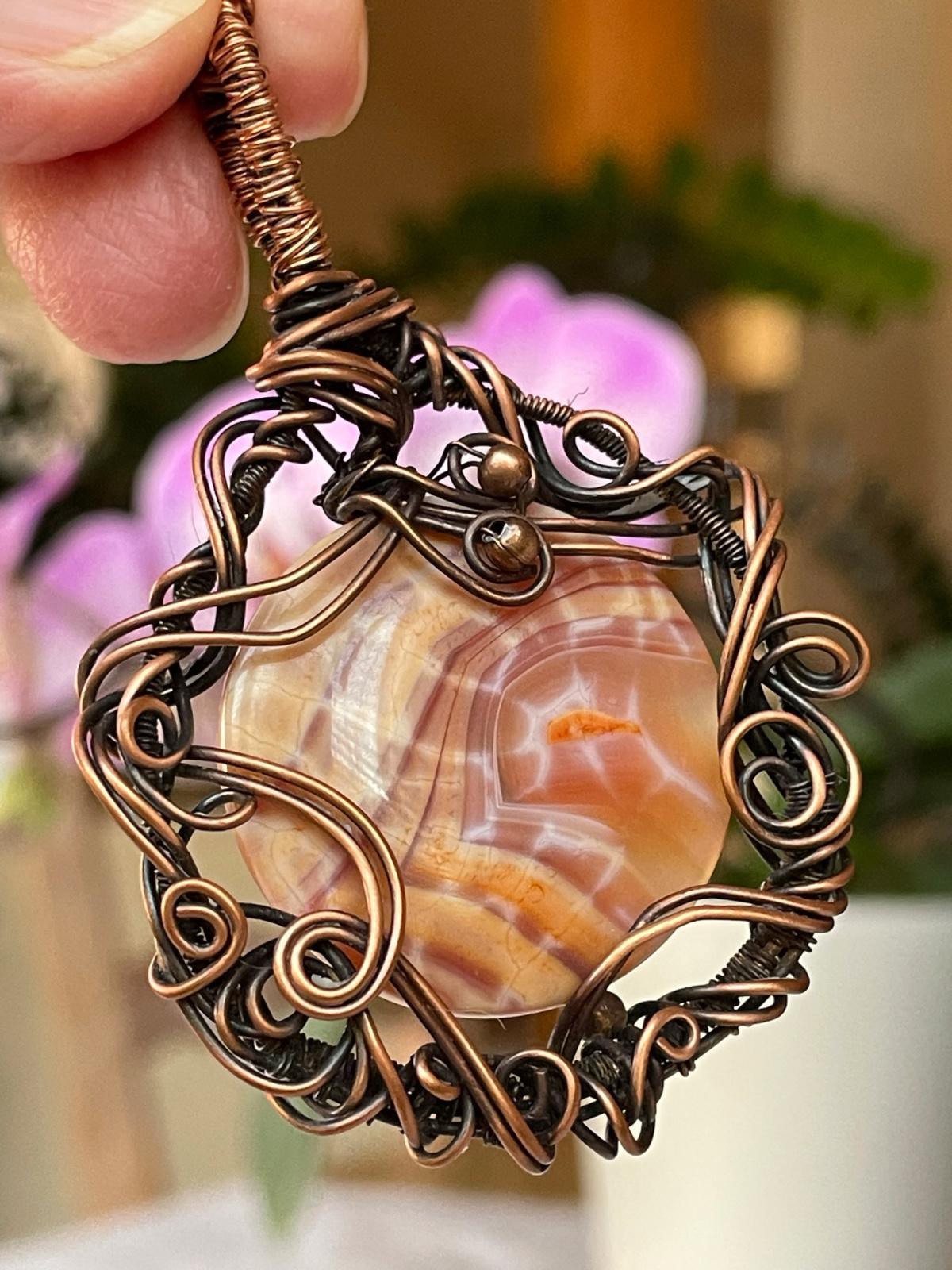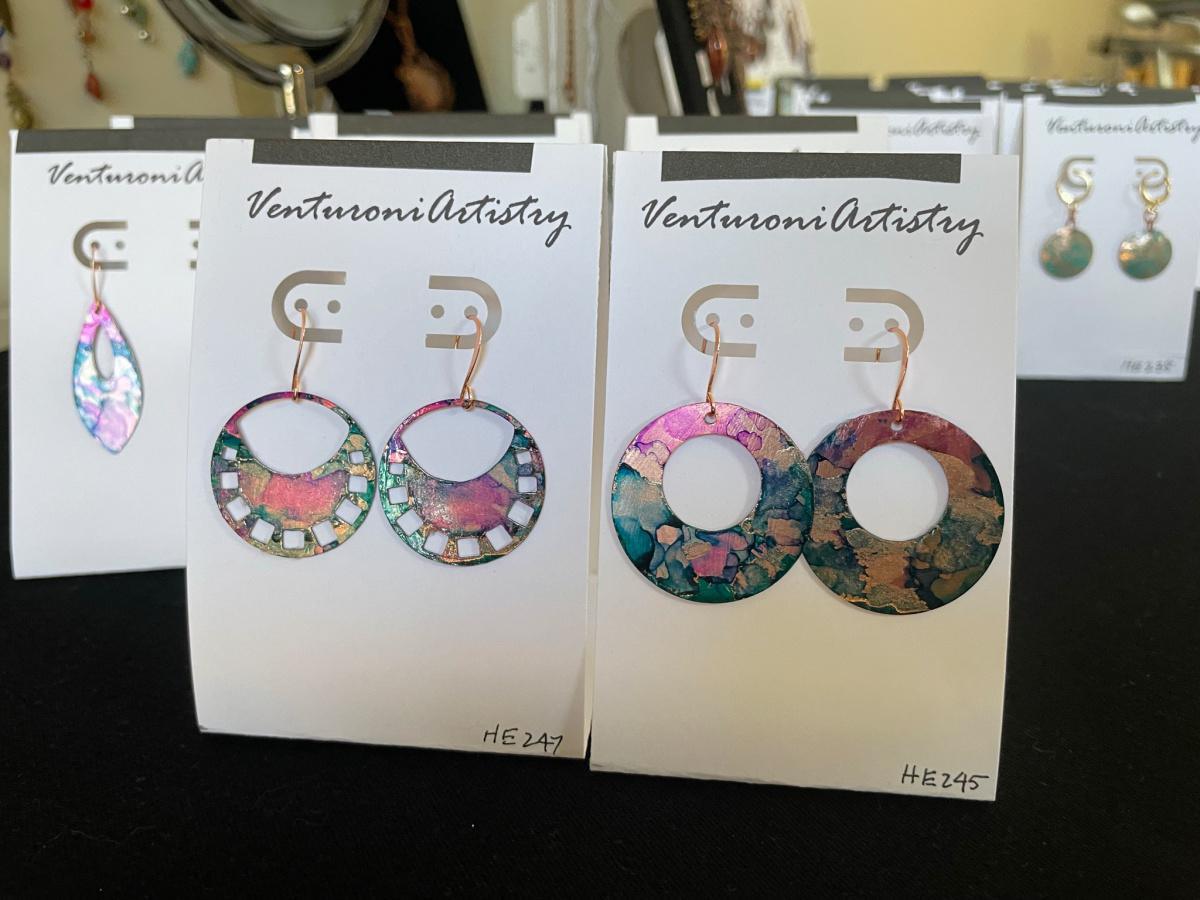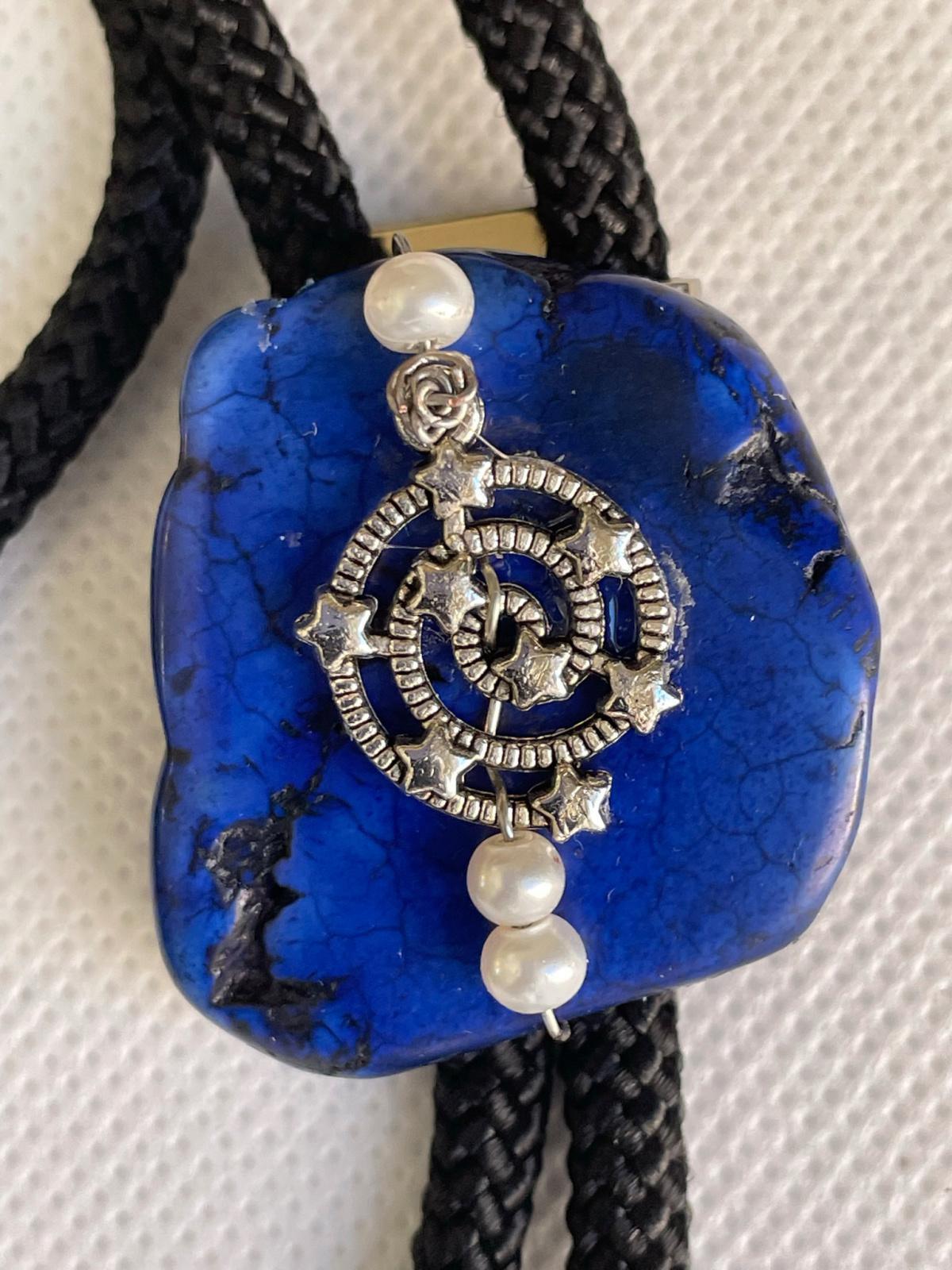 I have been making jewelry for over 20 years. I like trying different techniques.
Most of my pendants use wire wrapping techniques including wire weaving, wire braiding and bail making. I mostly work in copper. These pieces are oxidized using a liver of Sulphur solution to produce a beautiful patina finish. In the final step, I finish them with Renaissance Wax, a museum quality crystalline wax that protects the piece and enhances the artistry.
I have been experimenting with copper patinas and alcohol inks to get some vibrant colors on copper earrings. Some of the earrings also use etching techniques.
I hope you enjoy my pieces. I enjoy making them and hope that anyone wearing my jewelry feels the love and creativity that went into each unique piece.