NOTE: Due to health reasons, Bushra's studio will not be open the first weekend of the Tour. Be sure to check her out during the second weekend!
Category / Medium: Paintings / Drawings - Acrylic, Assemblage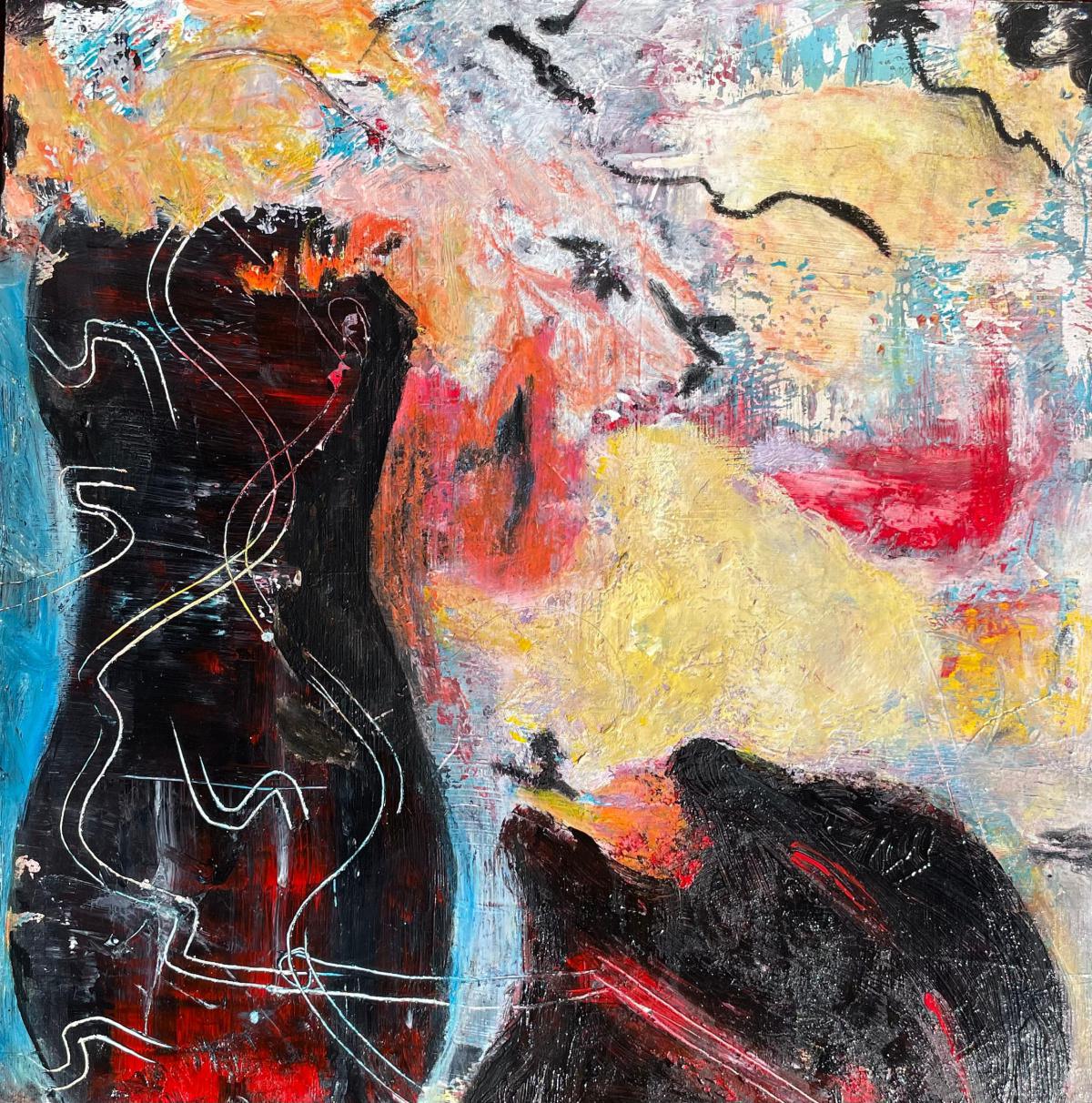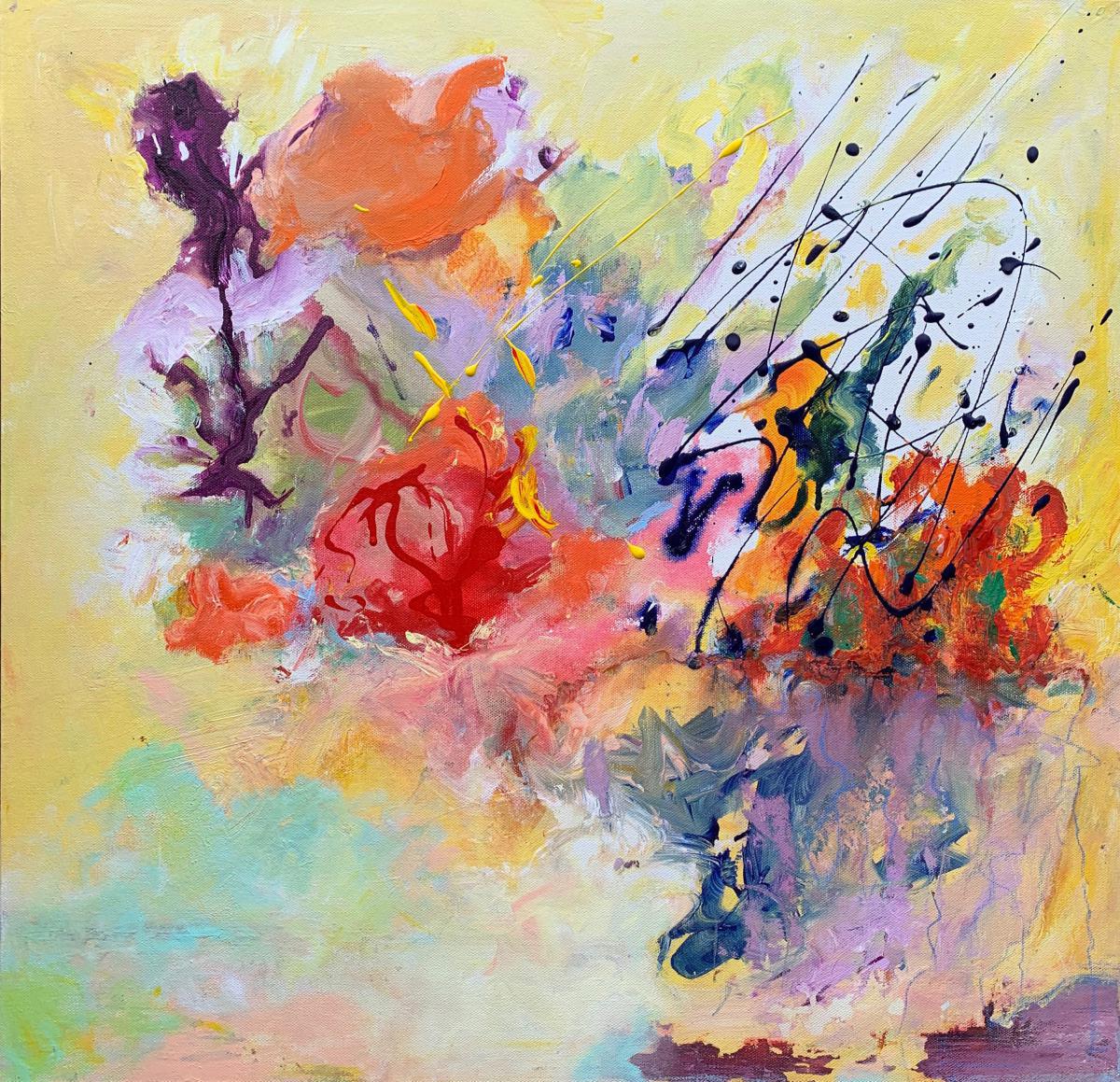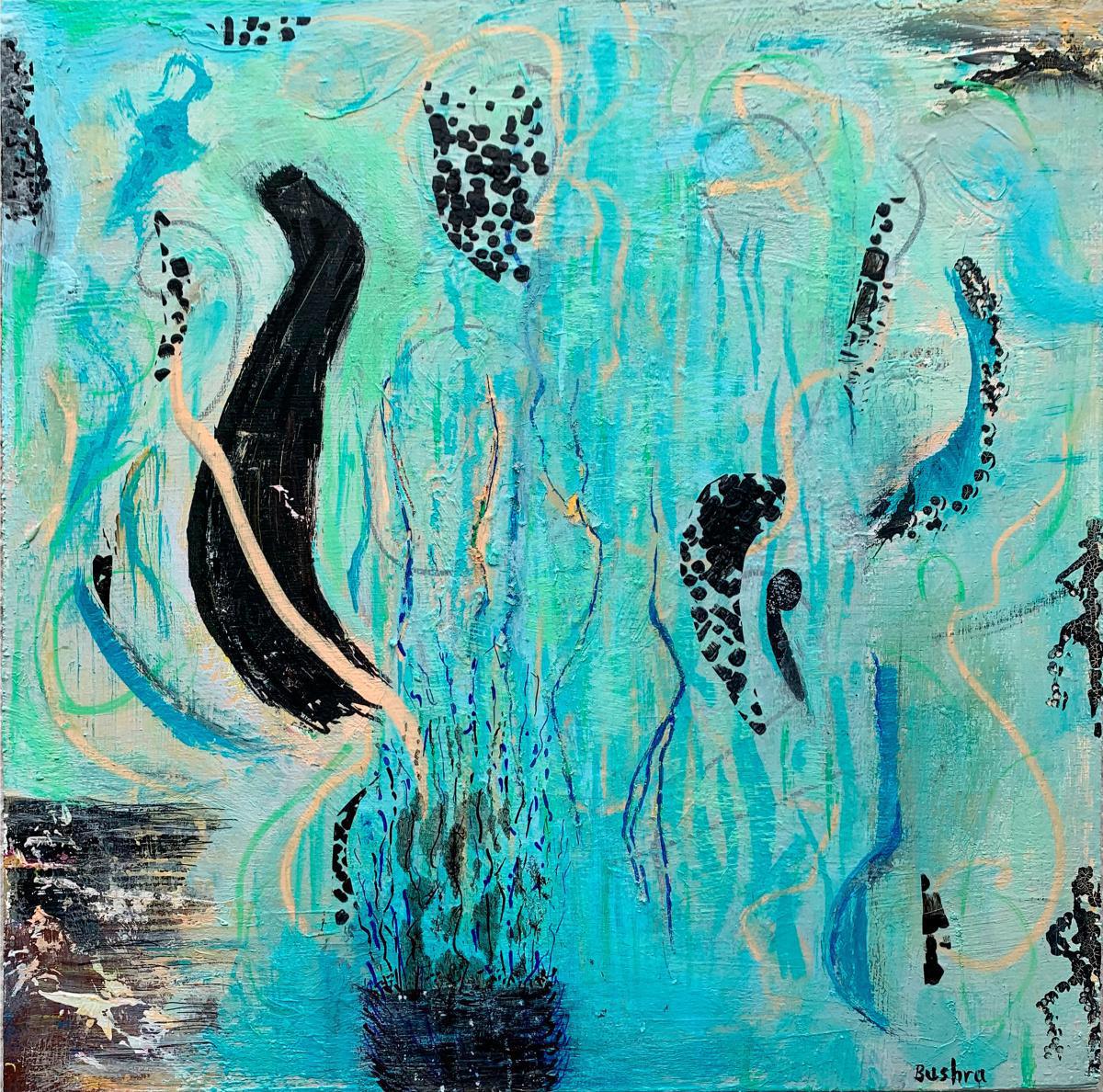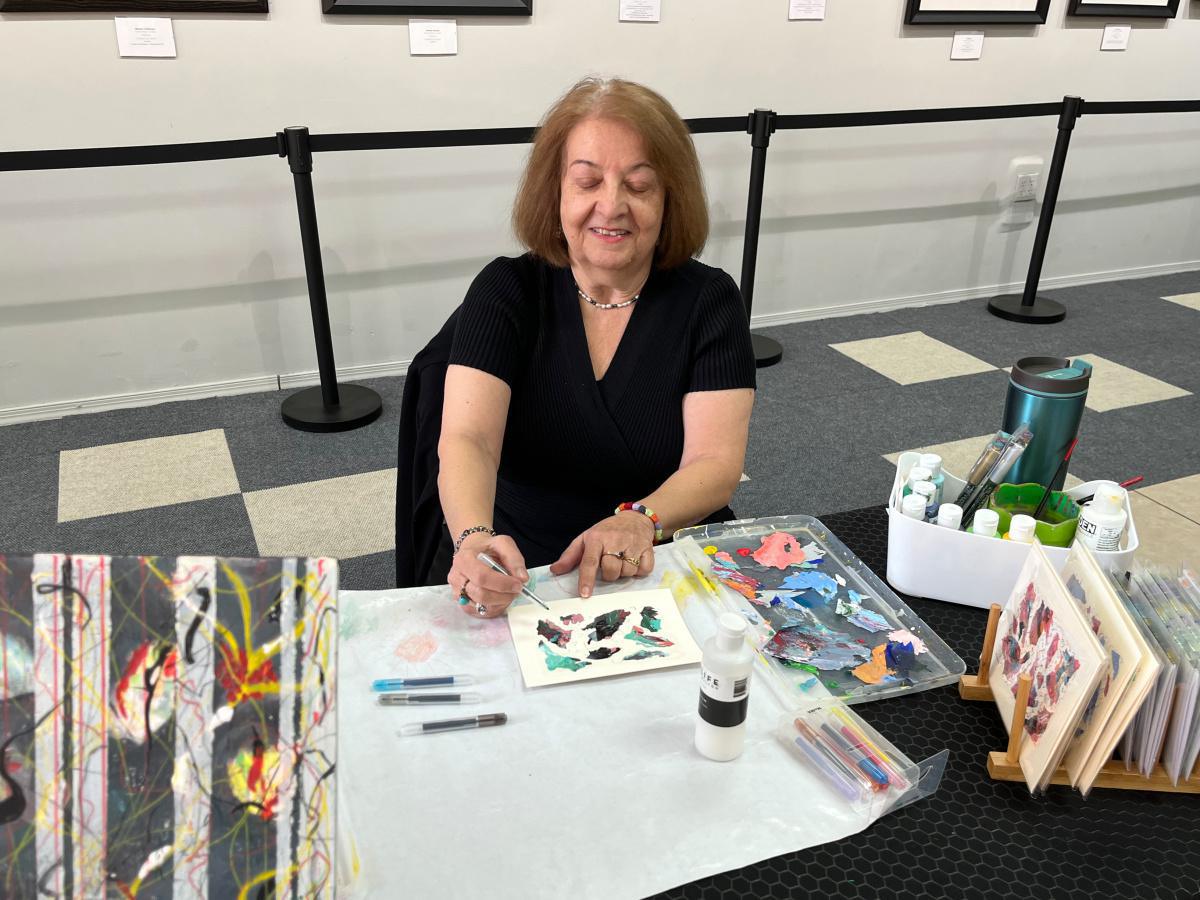 Born in Syria, I grew up in Kuwait. It was later that I became interested in studying and practicing art.
Currently, my work is predominantly abstract using acrylic and mixed media. My work is varied, prompted by my interest in exploring different techniques and motifs; the process is my main concern. I enjoy creating, testing limits, adding, erasing, making decisions and stubbornly persevering until I feel I have reached a satisfactory resolution.
I feel very lucky that art continues to be a joy and a quest for finding my inner self, as well as a respite from a fiercely divided and divisive world.