Studio 73 - Sandra Duran Wilson
2816 Calle Dulcinea Santa Fe
Category / Medium: Mixed Media, Acrylic, Printing Making
Favorite nearby restaurant: Posas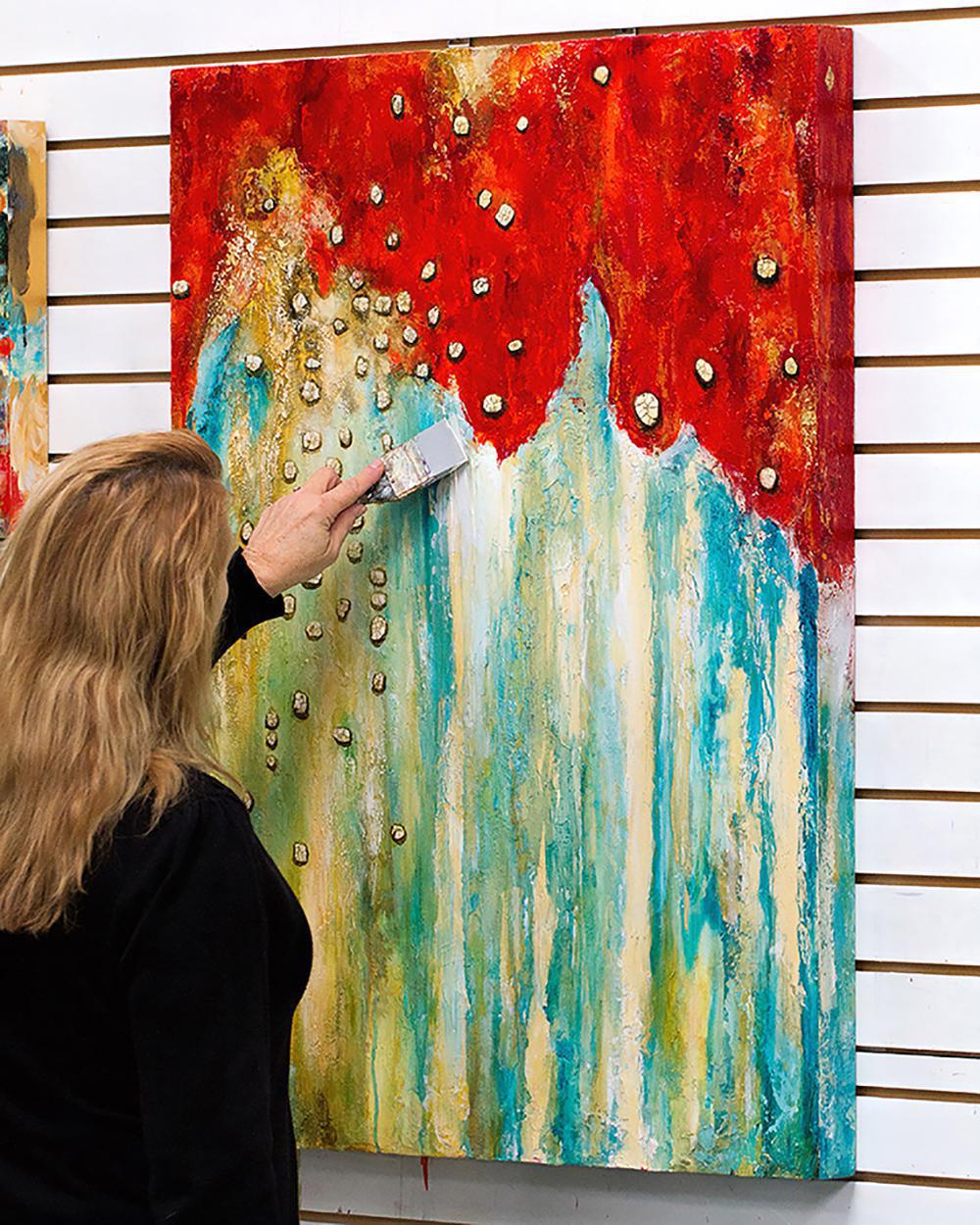 When I focus on the sounds around me, songs or some voices, I see colors. If I am listening to music the rhythm provides the color palette, and the words may inform the composition. I discovered this when I was in school entering data for experiments on memory. The numbers would create a song in my mind and after I left the lab and went into the printmaking studio, I would then paint the song. Synesthesia is a crossing of the senses and I think this best describes how my mixed media work represents a beautiful blending of sounds, nature and science.
I grew up in the border of Mexico in a family of scientists and artists, and I joke that I survived two older brothers. They always dared me to jump out of the tree or go into the murky lake, and this instilled in me not only resiliency but an adventurous spirit. I take this same approach in my mixed media work. I have painted over 1000 paintings, and I learn from each one. Travel and art are my loves and I blend them by taking other artists on wonderful painting adventures around the globe.
My art lives on the border between abstraction and the natural world. I paint my vision of galactic spaces and other worlds, serene abstract landscapes and abstraction of travel adventures. I have learned the rules so that I may break them and put them back together in a new way.